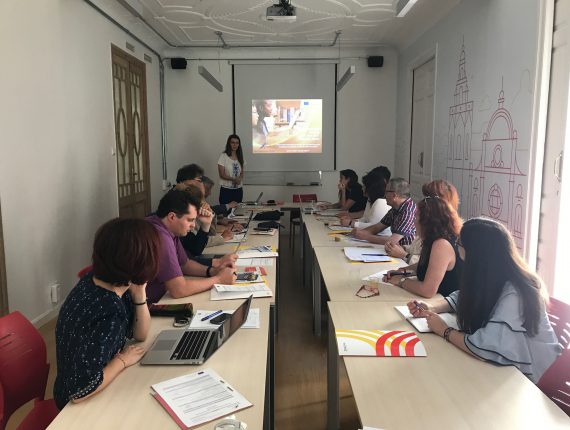 On 5th and 6th of June, ESMOVIA hosted the 2nd Transnational Meeting of the W.W.W. project, a KA2 Erasmus+ project that aims at facilitating the transition from school to work of VET students through non formal education opportunities.
Meeting was attended by our partners EuroEd Foundation (RO), Technical School "Alexandru Ioan Cuza"(RO), Emphasys Centre (CY), Ingenious Knowledge (DE), Pixel (IT) and CIPAT (IT).
During the meeting, partners presented the results related to the creation of the first project output and offered to each other an overview of the youth employment and carrier orientation policies, of the most wanted jobs by young people and good practices that proved to be effective in terms of job orientation, in their own countries.
Sharing knowledge also allowed partners to compare different systems, identifying common elements and find out effective strategies throughout Europe, thus setting the bases to design tools that are suitable at transnational level.
Partners also focused on reviewing and planning the creation of the next outcomes; guided by the German partner, expert in developing ICT application for learning, partnership brainstormed on the features and functionalities of the Online Apprenticeship Simulator that will be developed and be operative in the newt months.
The meeting agenda also dedicated a space for social interaction: participants took part in a Guided Visit throughout the city centre, thus having the chance to know discover more about local history and culture….and also to taste some typical food!