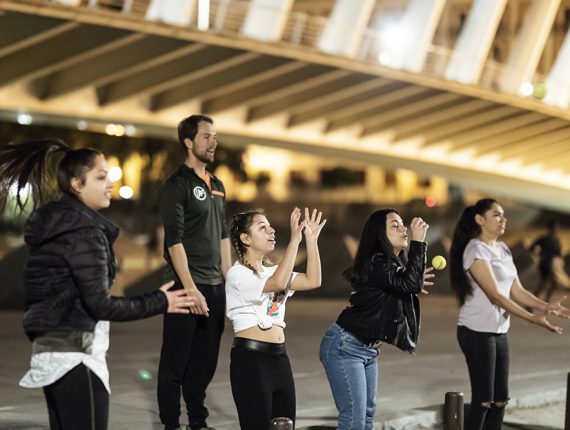 ESMOVIA Fit, an activity for ESMOVIA students to develop and work social skills
Having fun and laughing are key elements and powerful allies during the process of learning. They create a climate of trust and make it possible to establish healthy relationships. 'Fun by learning' is more than a hashtag, it's a strategy, a roadmap during the ESMOVIA Experience.
Erasmus+ programme is more than an experience in which you do a traineeship in other countries. It's a tremendous adventure and one that allows you to get out of your comfort zone. Therefore, having fun during that time is crucial if you want to be able to face new challenges which you're certainly going to encounter, without feeling stressed.
ESMOVIA Club tries to offer to ESMOVIA participants an experience consisting of participation, socialization and strategic learning of transversal competences. Their objectives are that the participants can discover Valencia, enjoy their free time and have fun while acquiring personal skills such as teamwork, decision making and the ability to adapt.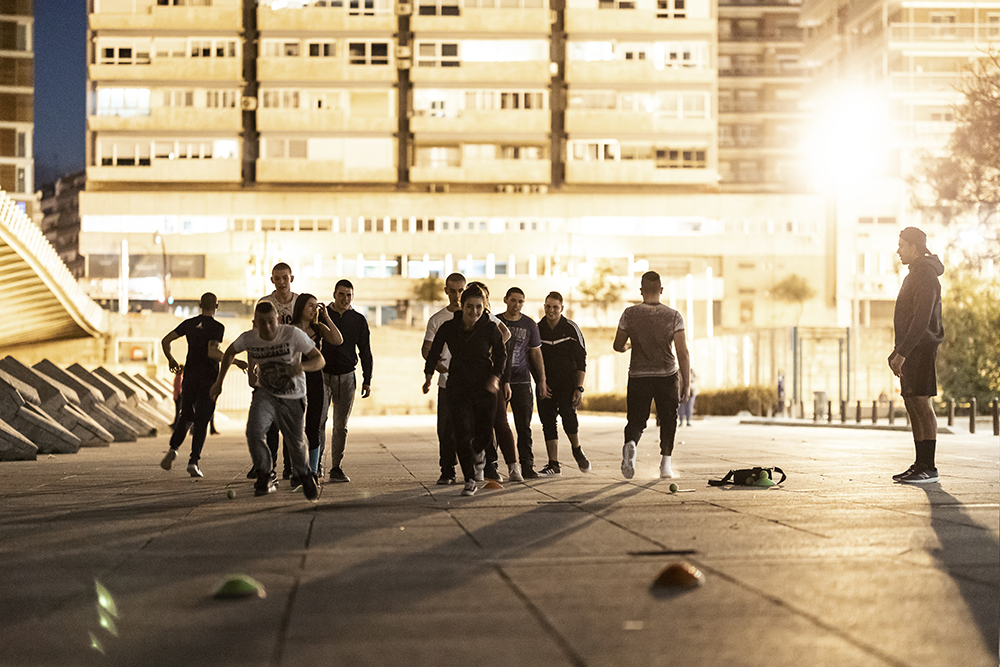 Along these lines, we take advantage of the joy of doing sports, artistic and leisure activities and their educational and guiding potential. Thanks to the activities of the club, students acquire social skills in a formative context that differs from formal education. It is about understanding that throughout their working life they won't only have to change a wheel, do a haircut or layout a magazine. They'll also have to be able to work as a team, manage their emotions and relate to others effectively. Furthermore it's important for their personal well-being and for them to be able to stand out in a very competitive labor market.
Activities offered by the ESMOVIA Club vary every year in order to adapt to the needs of the students. One of the objectives of this year has been offering activities that will add significant value to traineeships and living abroad. This does not mean that students will have to cut down on leisure time. ESMOVIA Club is still going to propose exciting plans and activities so students can enjoy and get to know the city freely.
ESMOVIA Fit is one of the main activities of the club this year. It is a training session in the Turia river bed with different, difficulty levels. This project was born out of a collaboration with Valenfit, a young, dynamic and enterprising company that offers a wide range of physical activities in different parts of the city in Valencia. They offer classes aimed at outdoor activities and sports, personal training, couples, trios and groups and training sessions for companies. Its objective is that everyone has free access to sports and can exercise in a comfortable, flexible and economical way.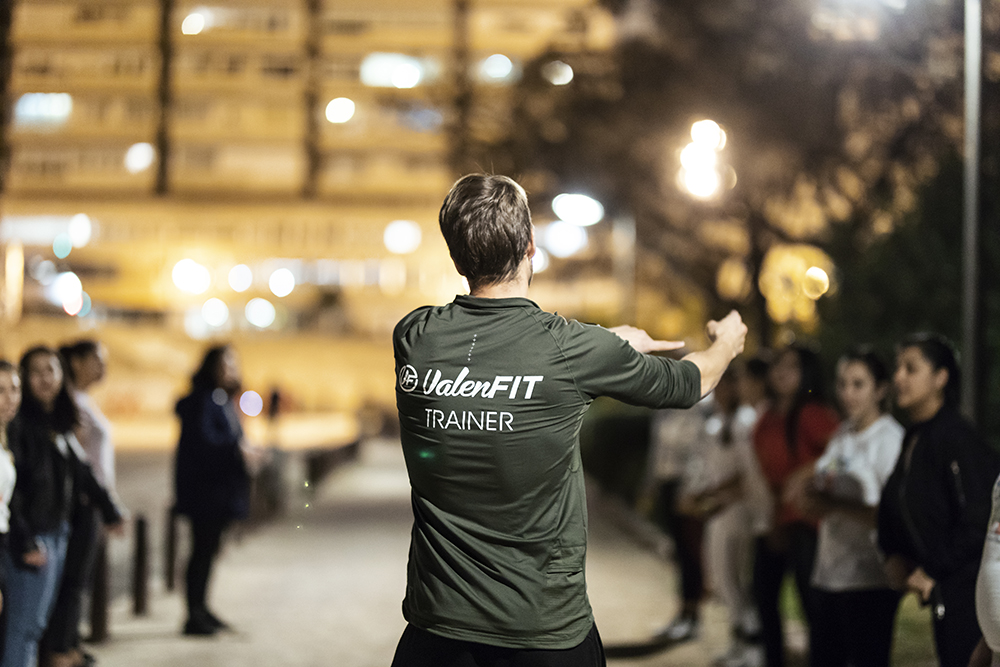 In the afternoons, the river bed of the Turia river becomes a gymnasium for all the students who attend their weekly session with ESMOVIA Fit. From the moment the groups arrive in Valencia they can start enjoying this activity once a week till the end of their ESMOVIA Experience. The nature of these sessions is the sense of multiculturalism that occurs. Groups from different countries attend each session, which allows an exchange of opinions and thoughts, creating an environment based on tolerance and diversity. With each week that passes, the difficulty level of the training increases, thus encouraging making an effort and the ability to excel.
The ESMOVIA Experience seeks to provide a continuous learning process and to help them discover the business world. Moreover to experience the business world at first-hand and to develop social skills which will allow them to deal more easily with obstacles that they may have to deal with. Therefore ESMOVIA Fit is a platform in which they work and acquire some fundamental skills that can be applicable in their future job.
Flexibility and adapting to change
Maintaining your spirit, stimulate tolerance and accepting new ideas, facts or different situations. They influence the will to get rid of benefits that are no longer profitable by agreeing to new or different obligations.
Collaboration and cooperation
The ability to collaborate and cooperate with others is one of the most demanding competences in the business industry nowadays. Its value lies in enhancing the efforts of all, reducing the time of misplaced actions and increasing effective results.
Communication skills
Maintaining positive and satisfying relationships with other people requires both the ability to listen and the ability to share ideas and feelings in the most effective way possible.
Motivation, determination and persistence
They're necessary conditions for us to achieve our goals and to improve ourselves in all aspects of life. They impel us to perform or to make decisions on a day-to-day basis and to stick with them despite the many obstacles that might appear along the way.
Self-knowledge, Self-esteem and Self-improvement
Consisting of becoming aware of oneself, both our strengths and weaknesses, learn to value ourselves and enhance self-control, clarify objectives and overcome obstacles with confidence.