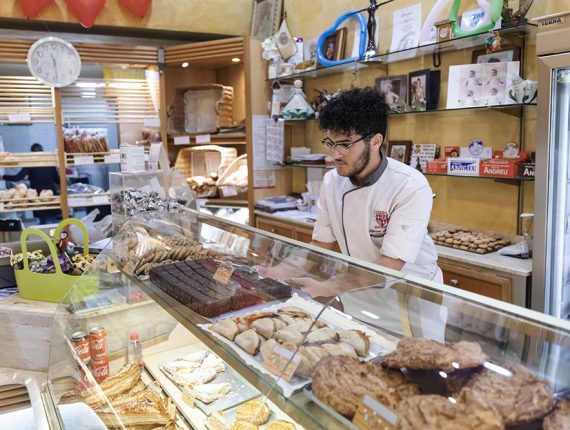 Valencia, a great place to prepare yourself for your future
Erasmus + is an opportunity to get out of your comfort zone and make progress in the ability to adapt. Discovering a new country and a new culture with its own traditions and customs, allows you to become familiar with other ways of life. Besides that, it is also an opportunity to get used to working as a professional and to finally put all the knowledge you have acquired over the years into real practice. Furthermore it is a way for you to demonstrate all of your skills. Valencia is the ideal place to do your Erasmus + experience and also a destination where you can grow personally and professionally.
Maybe you have heard already that Valencia has amazing beaches where you can enjoy the sun almost all year round. Obviously, this has made you start thinking about doing your Erasmus in this city. However, choosing to do the Erasmus Experience in Valencia is not just an opportunity to eat delicious paella and enjoy the fabulous beaches. More importantly it is a chance to learn from the best professionals in your preferred type of workfield and develop yourself as a cook, a software or hardware developer or a hairdresser.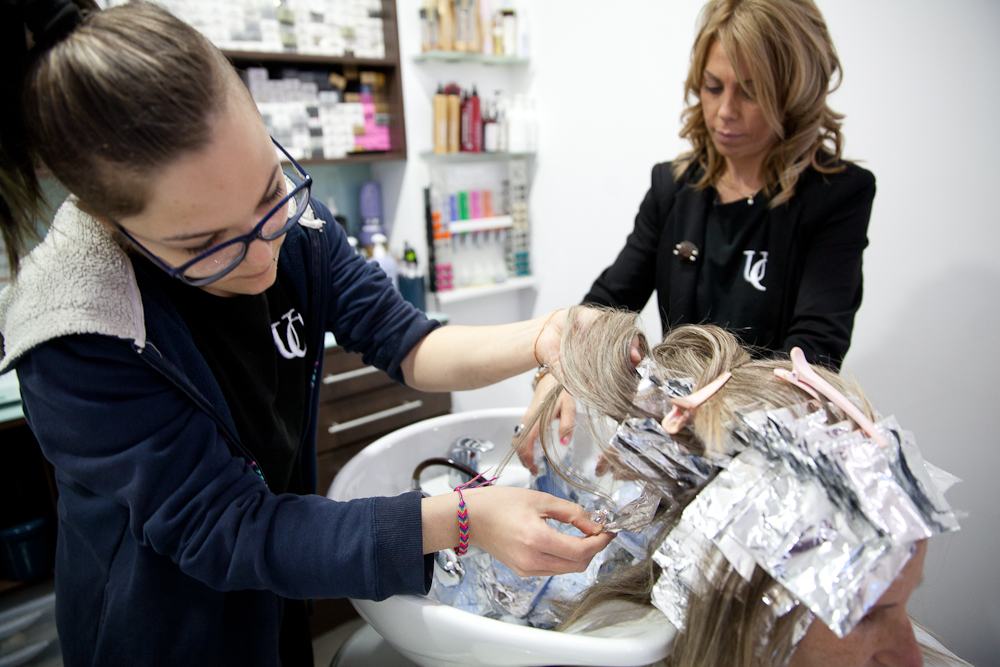 The omnipresent sun and the beaches of Valencia have turned the city into a tourist destination; a city enjoyed by thousands of people. For this reason, the leisure and services sector play a fundamental role in contributing to the growing economy of the city. Also the commerce industry, the hotel industry and the consumer goods industry, are highly important for creating jobs.
Every year, thousands of tourists, both national and foreign, visit the city. Thus, in 2017 the number of visits of foreign tourists to the Valencia Community increased to 9 million people. Picking Valencia as your next holiday destination is not only because of the incredible landscapes that you can find along its coastline. It is also choosen by so many tourists because you can endlessly wander around the streets of the Old town. Additionaly you can take pleasure and comfort in the quality of the services offered everywhere around the city. Valencia also offers some of the best Spanish restaurants that are awarded with Michelin stars such as Sucede, El Poblet and Ricard Camarena's restaurant.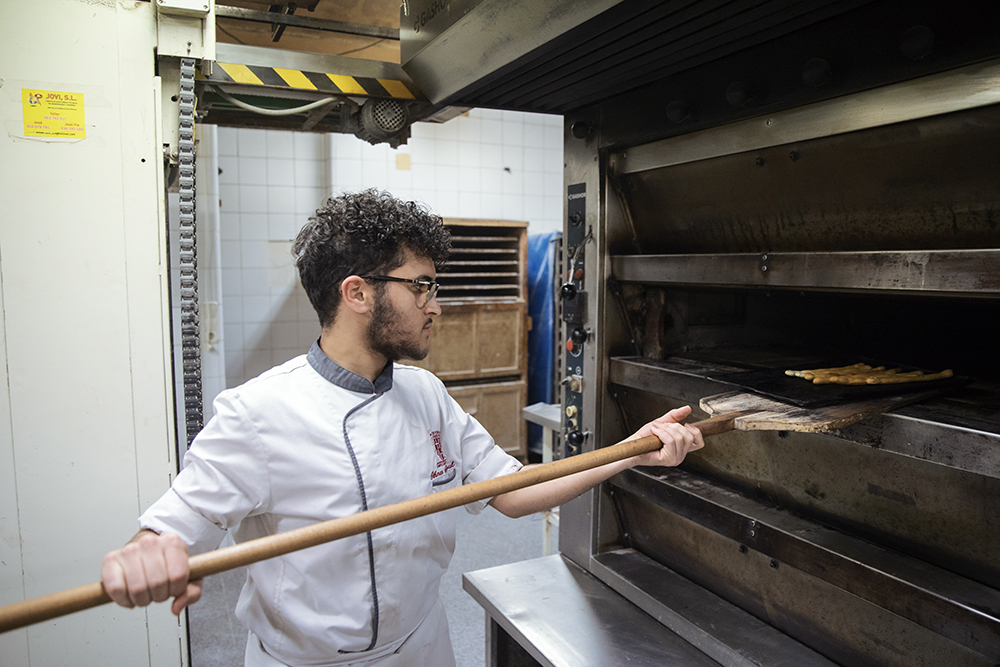 The hotel industry and leisure businesses in Valencia welcome visitors from different countries, like the United Kingdom, France, Italy, Germany and the Nordic Countries. They are mostly tourists who want to know the culture, traditions and customs of the city. Doing your internship in any of these establishments means that you'll be experiencing, in first person, the multiculturalism of the city while also immersing yourself in the culture of Valencia.
«The company is good and it has allowed me to discover things such as local and regional specialties"

Student doing a traineeship in a pastry shop
Valencia also stands out in other sectors such as the automobile industry, with the Ford automobile factory being the most presiding one. Hence, in 2016 this sector has experienced a growth of 120% over the last 5 years and is one of the main power sources of exports in the Valencian Community. Doing your internships at one of the plants, factories or car companies in the city will allow you to learn from real professionals who have lead the sector in Spain for years now.
Mercadona places Valencia on the number 1 position in the ranking of the 5000 most important Spanish companies. The Spanish food distribution company has 1,626 supermarkets throughout Spain and over 86,000 employees.
This incredible growth of Mercadona has resulted in the creation of Lanzadera, an accelerator and start-up incubator that supports new entrepreneurs who want to launch a project considered valueable to society. However, this is not the only accelerator present in Valencia. Bbooster, Angels Capital, Big Ban Angels, Bankia Fintech, Socialnest, Demium or Plug and Play are some other examples. This number of incubators and accelerators has resulted in the conversion from a thousand ideas to actual profitable startups. These startups provide a solution to an existing need. For example, Airhopping is an interrail plane that allows you to visit different cities for only a small fee and Boatjump is a startup that connects boat owners with people who want to rent them.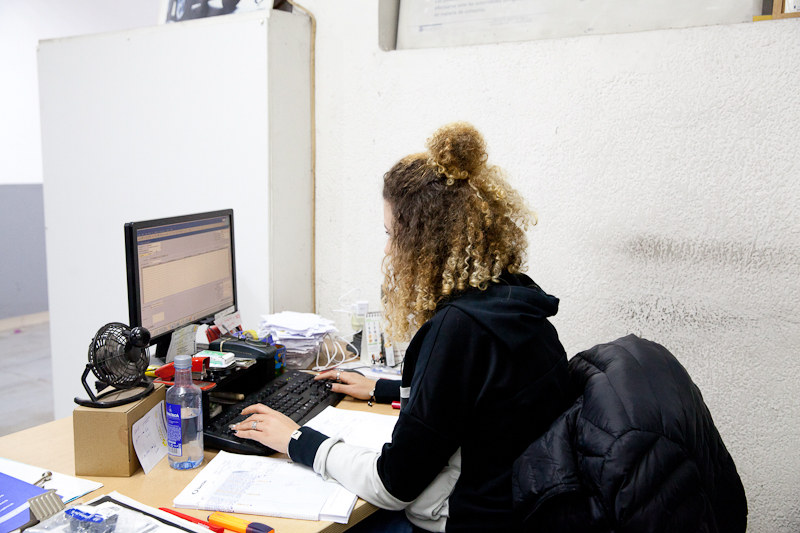 Valencia is a great city, full of learning opportunities and chances to get introduced to the world of professional life. ESMOVIA works together with the best companies to do internships for, based on their professionalism and familiarity. We work hard to find competent companies for our students. Not only companies where they have great professionals working, but also professionals who know how to teach you to become one. You have confirmed to us what it is like to be working at one of the companies that we collaborate with:
I had a great time working at the hairdresser salon and I was always smiling. Pepi and Cristina have taught me a lot and I miss them a lot. In general, everything went well and I felt very comfortable. An experience that I would surely like to do again.

Student doing a traineeship in a hairdresser salon
With ESMOVIA you can do internships at companies in any kind of sector and they offer a place where you can develop yourself professionally:
Tourism / hospitality / pastry & bakery
Hairdressing / aesthetics
Administration
Industry: industrial mechanics, electronics, automotive mechanics
Computing