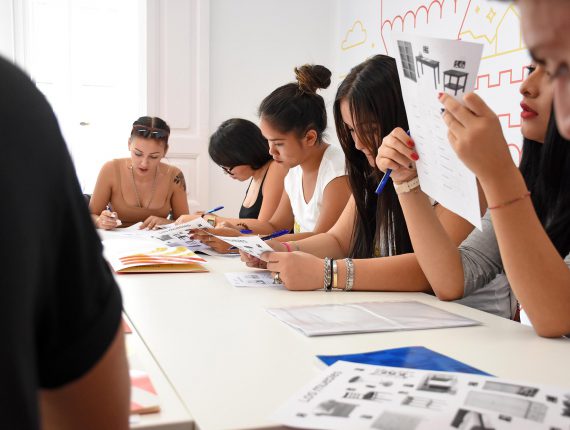 Being a member of the EU allows you to meet other countries in the eurozone and enjoy experiences and mobility projects such as those offered by ESMOVIA
Nowadays students from any European country can complete their internships and start working in a company of any European city. Teachers from Greece, Portugal or France can learn to introduce new technologies in the classroom, educate and share their points of view. However, this has not always been the case, or at least not too easily.
Why we need the European Union? There are good reasons. The EU allows all citizens who are part of it the ability to travel and live in any country on the continent. Being part of the EU gives you the right and freedom to choose in which state you want to work, study or spend your retirement.
Today there are more than 14 millions EU citizens residing in a member state different from their own and many of them are doing this thanks to Erasmus of Rotterdam, a renaissance European humanist. The main programme to support the international mobility of students, people in training and teachers, bears his name: the Erasmus program.
ESMOVIA is responsible for managing education and training mobility projects, both for students and adults. Thanks to ESMOVIA and the EU, you can come to Valencia to study, develop your professional career and live your Erasmus experience in Valencia. The omnipresent sun and the beaches of Valencia have turned the city into a tourist destination; a city enjoyed by thousands of people. Obviously, this has made you start thinking about your Erasmus in this city. However, choosing to do the Erasmus Experience in Valencia is not just an opportunity to eat delicious paella and enjoy the fabulous beaches. More importantly it is a chance to learn from the best professionals in your sector and develop yourself as a cook, a software developer or a hairdresser.
The Erasmus generation experiences and learns to value the diversity and beauty of Europe, establishes interconnection networks throughout the continent and leaves its comfort zone. The stay abroad enriches professional careers; Erasmus students are twice as likely as the rest to find employment after finishing their studies.
ESMOVIA works hard to find competent companies for their students. Not only companies where they have great professionals working, but also professionals who know how to teach you to become one.
In addition, Europe not only offers job opportunities, but also many unique monuments that attract more tourists than any region in the world. Belonging to the EU allows you the visit the Eiffel Tower, the Sagrada Familia, the Brandenburg Gate, the Coliseum or La Albufera and Valencia's Fallas without hardly noticing the distance, thanks to an increasingly accessible transport network. ESMOVIA organizes cultural activities with the aim of allowing participants to enjoy the city and get to know its people, its traditions, its gastronomy, its culture, its way of communicating and even its politics and its history. The European Union breaks barriers, enriches and allows us to grow, to know ourselves and to get closer to other cultures. Still do not know where to do your Erasmus next year?