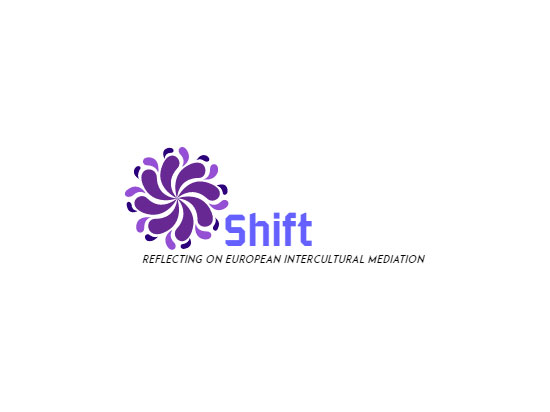 Number of project
2016-1-IT02-KA204-024369
Support programme
Erasmus + KA2 Strategic Partnership for Adult Education.
Description
SHIFT project aims at developing and enhancing the professional role of the 'Intercultural Mediator' in order to promote an inclusive and socially cohesive Europe.
The main object of the project is to analyse how this professional profile is managed in EU countries by launching an exchange of practices among partner organisations about available educational pathways, qualifications and a set of skills and competences related to the intercultural mediation.
Partnership
Project outcomes
Blended mobility course aiming at sharing knowledge and good practices
Desk research on Intercultural Mediation in each partner country
Our role
ESMOVIA collaborates to the project as associated partner, supporting communication and dissemination of project results.
Tags
#Interculturality #Mediation #Inclusion

This project has been funded with support from the European Commission. This publication [communication] reflects the views only of the author, and the Commission cannot be held responsible for any use which may be made of the information contained therein.