During the first days in Valencia, we organize a City Tour for all the participants that decide to join our ESMOVIA experience!
The best way to start your mobility
We consider this activity a must in the mobility programme, as it helps participants discover the city center, its squares, modern buildings, and narrow central streets. In this way students feel more self-confident and there are less probabilities to get lost while walking in the center or while reaching ESMOVIA.
During the City Tour, participants realize how close our office is situated to the most touristicplaces: Plaza de Toros, main train station, city hall square, central market.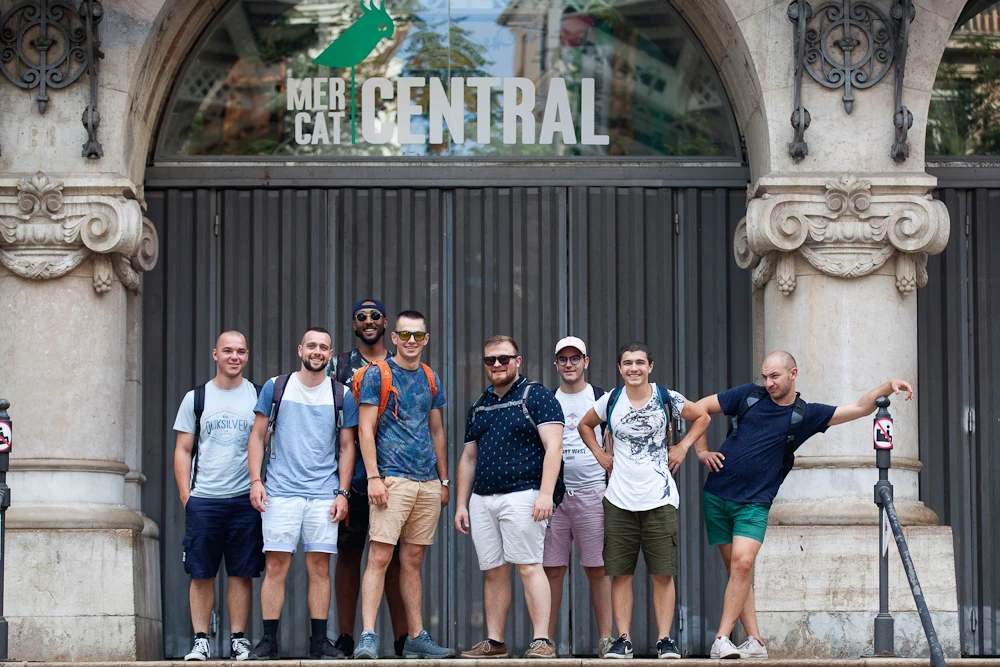 Some details
The walking city tour lasts around one hour and is led by our official guides in English, Spanish or Italian, depending on the characteristics of each group. The guide offers historical insights and fun facts that participants can also easily remember during the following weeks.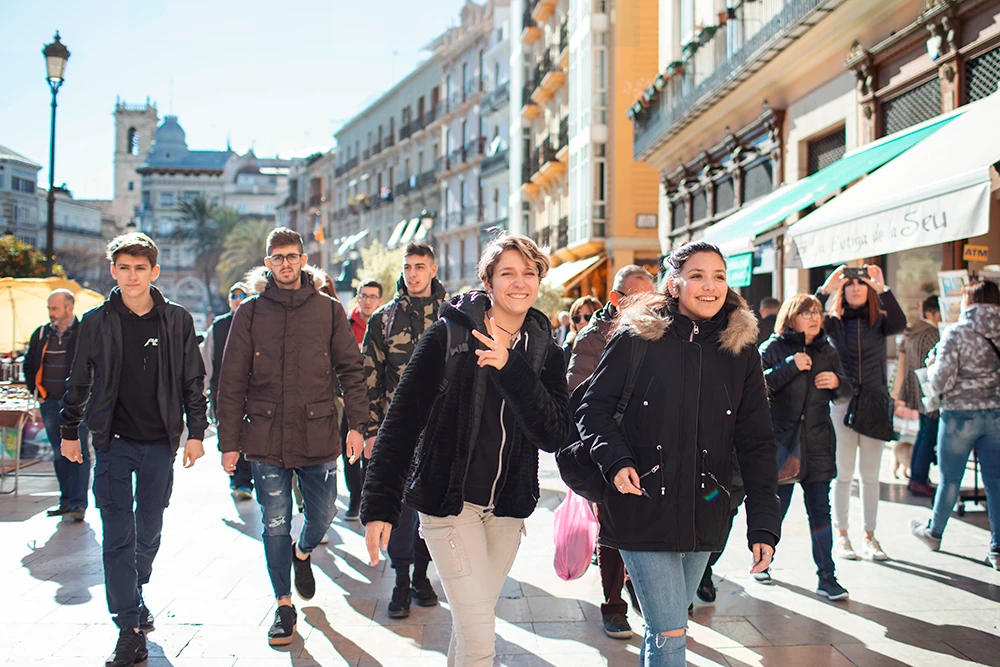 Tips
The participants can also ask for some tips on what to visit and eat during their free time, how to reach the touristic areas and where and when there are free entrances and events that are taking places during their stay period.
More information on what to visit can be found in the ESMOVIA handbook  and in our website.
Let's start walking!