ACCOMMODATION
AND TRANSPORT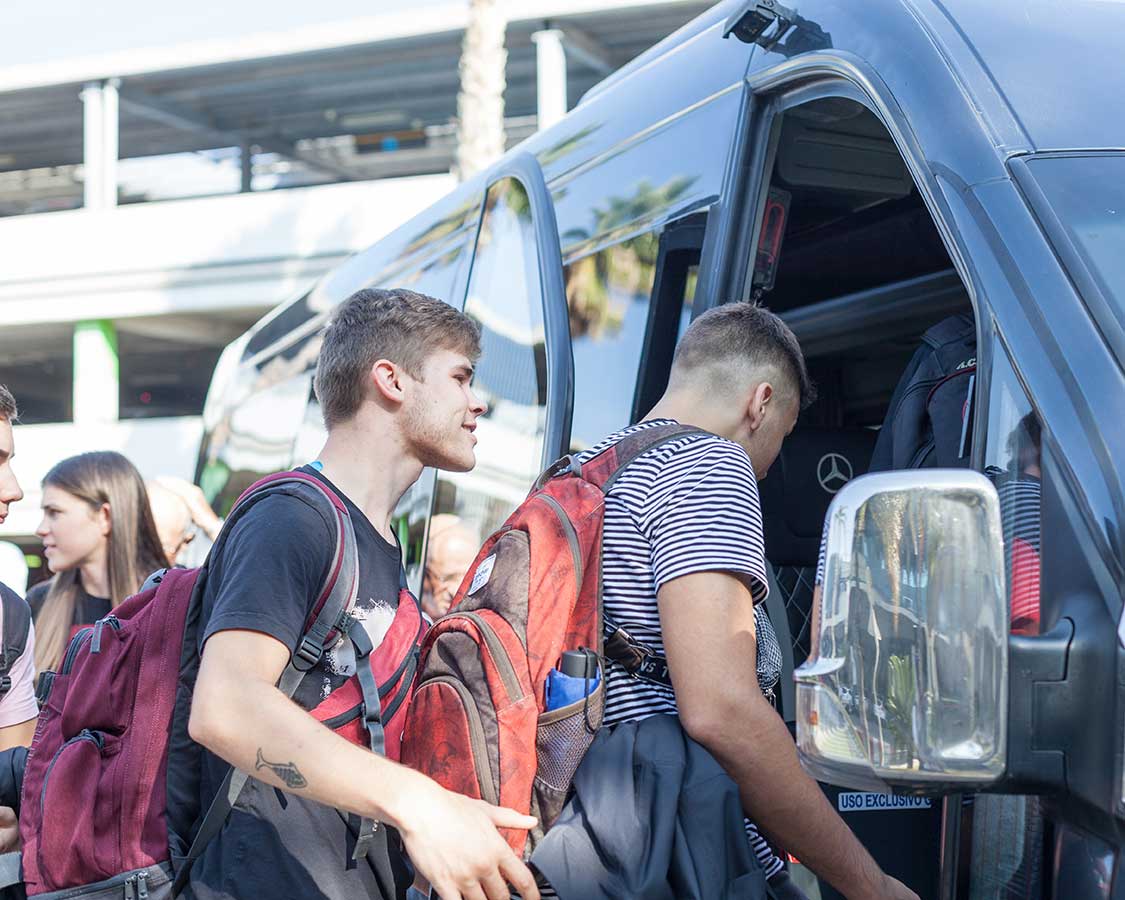 ESMOVIA not only offers training mobility services such as internships in Valencian companies, Spanish courses, study visits, seminars and professional development courses. We also offer different accommodation and transport services collaborating with a wide network of providers who were selected over the years.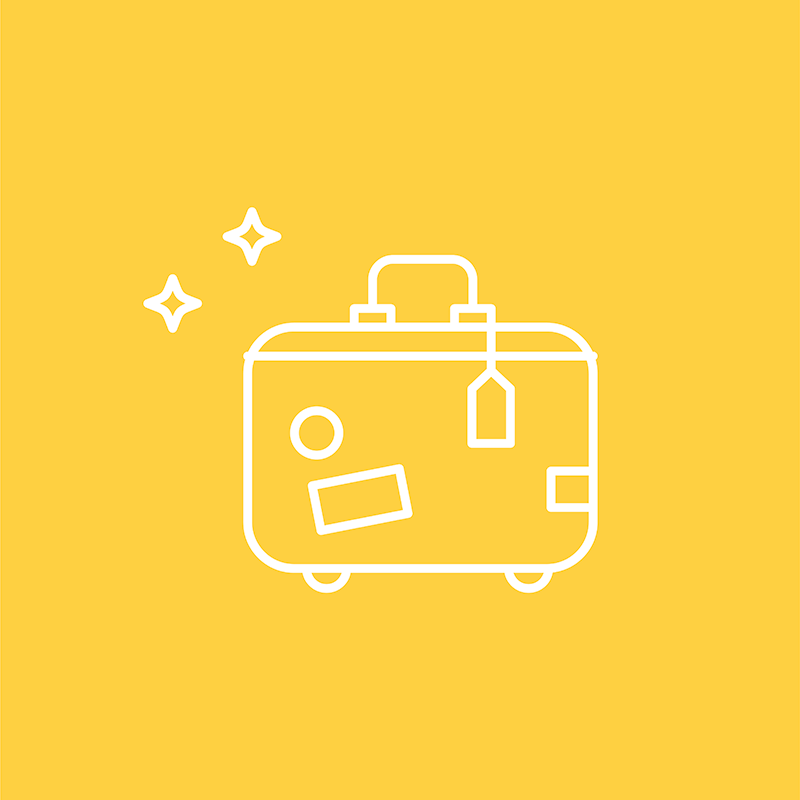 Accommodation
Amongst the accommodation choices that ESMOVIA provides, one can pick different options suited to the participant's profiles, their age, the duration of the project, etc.
Host family
Spanish host families welcome into their homes those foreign students or teachers who participate in this family lifestyle by sharing meals, spaces and experiences. This is ideal for short stays by young students and also for all of those who want to dig deeper into the Spanish culture.
Shared apartment
Shared apartments are ideal for longer stays and more mature participants who look for greater independence during their internships in Spain.
Hotel
Accommodation in a hotel is especially indicated for teachers and adults who carry out training stays of short duration.
Transfer
Students and teachers are received at their arrival to Valencia by one of the ESMOVIA tutors who will escort them to the assigned accommodation. They are transferred by private buses with all the necessary safety features or by a taxi service.
At the end of the experience, transfer is arranged again from the accommodation to the planned airport.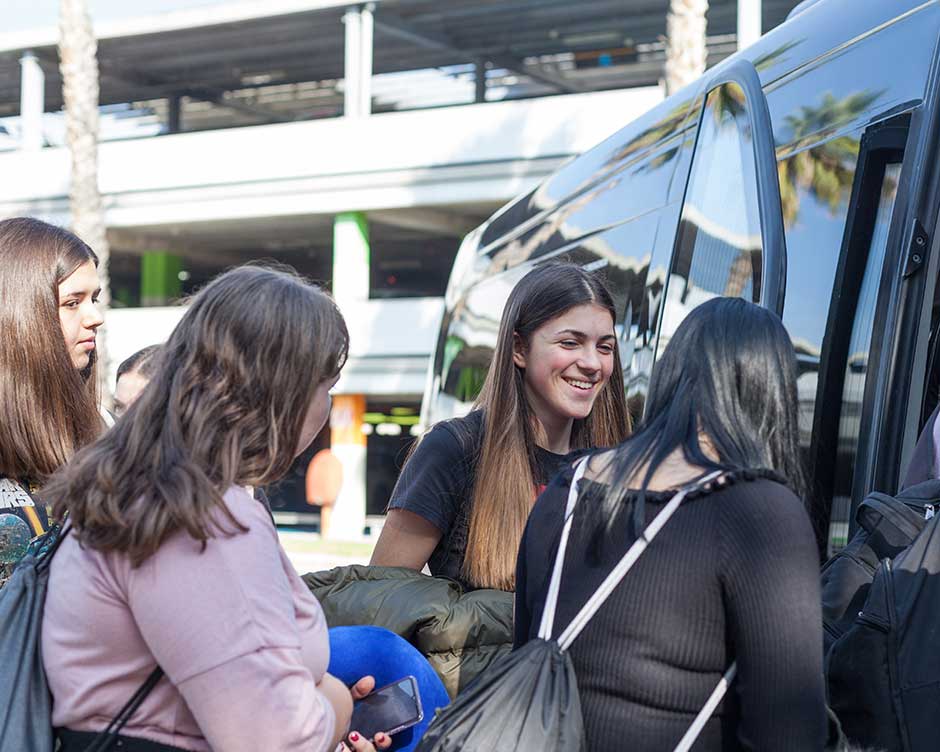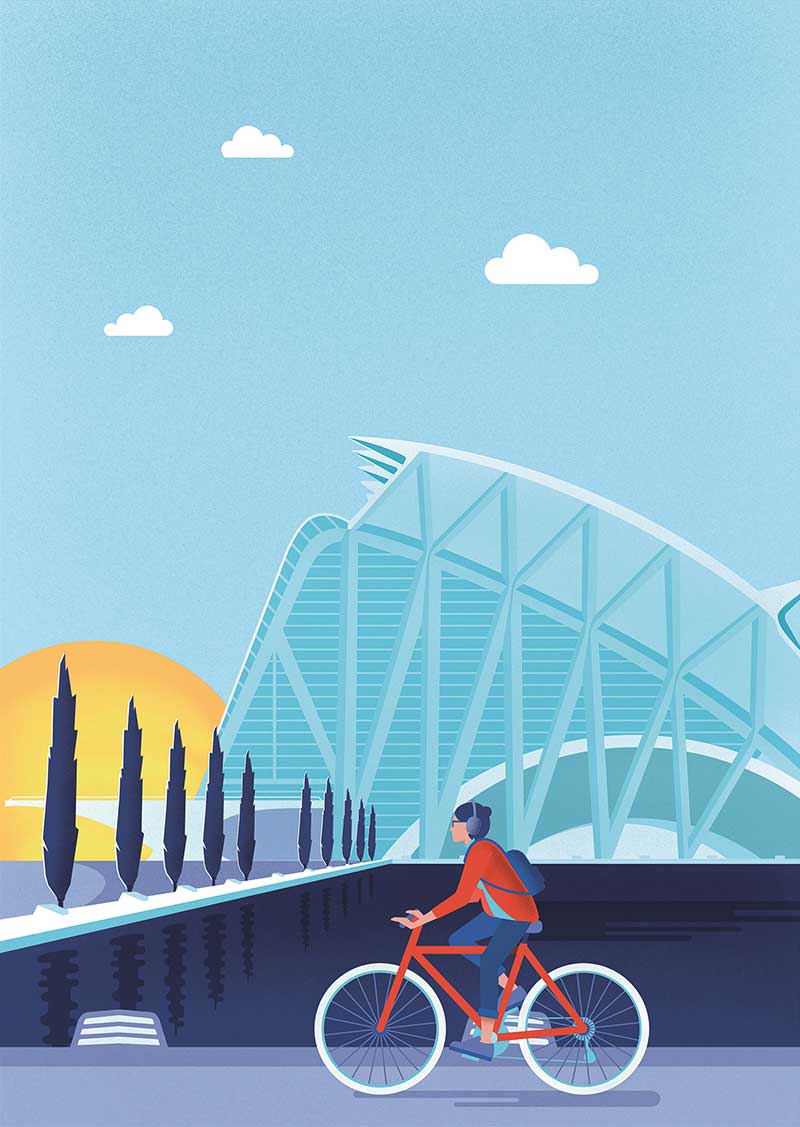 Local transports
Valencia is a green city, practically flat and with several pedestrian areas so it is ideal to discovery it on foot or by bike thanks to its over 160 kilometres of bike lane.
However, in order to move around quickly and to cover greater distances we have an efficient public transport network that is connected by bus, metro, train and tram.
In ESMOVIA we provide our students and teachers with monthly cards for public transport so that they can move around freely and comfortably from day one.