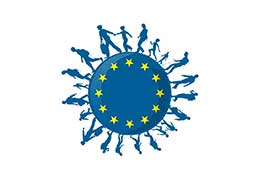 Number of project
2016-1-UK01-KA204-024460
Support programme
Erasmus + KA2 Strategic Partnership for Adult Education
Description
The project was born after a careful analysis of the changes in nowadays society due to the current humanitarian crisis and the displacement of millions of people fleeing from their countries in search of better life conditions.
The aim of the project is to collect good practices from partners from different EU countries, especially those at the forefront in this humanitarian crisis.
The objectives are:
Sharing best practices between organizations in Europe with respect of refugees and migrant's integration
Developing suggestions and pedagogical approaches for local and educational authorities to deal with the opportunities of a multicultural societies and to plan possible measures to prevent conflicts, xenophobia, radicalization and marginalization
Providing target groups with digital and media competences on the use of social media to strengthen the voice, participation and representation of refugees and migrants at policy making level.
Partnership
Project outcomes
Project website and social media pages.
A transnational Training Course for key professionals and experts working with refugees.
Online Toolkit on Refugees Integration, ICT Skills Building and Employability, to be used by counsellors, former refugees, trainers and educators.
Our role
ESMOVIA collaborates to the project as associated partner, supporting communication and dissemination of project results.
Project Website
Tags
#Refugee #SocialMedia #Interculturality #ICT #Employability #Inclusion

This project has been funded with support from the European Commission. This publication [communication] reflects the views only of the author, and the Commission cannot be held responsible for any use which may be made of the information contained therein.