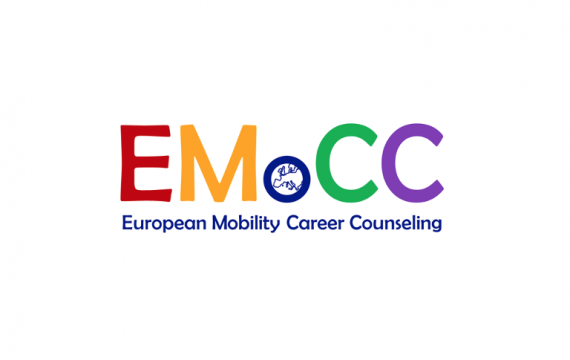 Number of project
2021-1-IT01-KA220-VET-30154
Support programme
Erasmus + KA2 – Cooperation partnership in vocational education and training
Description
The project aims to support and give visibility and importance to job mobility as directly connected with other important issues such as unemployment, social inclusion, economic and social progress among others. The project highlights the insufficient knowledge of mobility topics amongst European professionals providing job advisory and career counseling and the need to provide training on mobility both to expert career counselling providers as well as to less experts ones.
The project's objectives are to provide:
a thorough understanding of individual factors that may prevent or obstacle individual mobility choices
basic training in career counseling to a variety of professionals who provide guidance services to individuals who are wondering whether to move to another country
specific training on mobility related topics to trained and expert career counselors
Partnership
Project outcomes
PR1. Qualitative and quantitative study on individual skills and attitudes towards mobility
PR2. Massive Open Online Course (MOOC) in career counseling for job mobility
PR3. Massive open Online Course (MOOC) in mobility for all those trained and/or competent guidance experts who wants to continue improving
Project activities
Project website
Report on job mobility personal skills
MOOC providing adequate training in career counseling
Two Learning Teaching Training Activities for staff
Multiplier events
Dissemination material (brochure, description, reports etc)
International meeting for staff
Our role
As partners of the project, ESMOVIA is leading the third project result – MOOC in career counseling for job mobility, contributes in the development of all the project, participating actively in all the activities foreseen. ESMOVIA will also be involved in dissemination of project's results during the entire duration of the project.
Project website
Tags
#EMoCC #ErasmusPlus #CareerCounseling #EuropeanMobility

This project has been funded with support from the European Commission. This publication [communication] reflects the views only of the author, and the Commission cannot be held responsible for any use which may be made of the information contained therein.