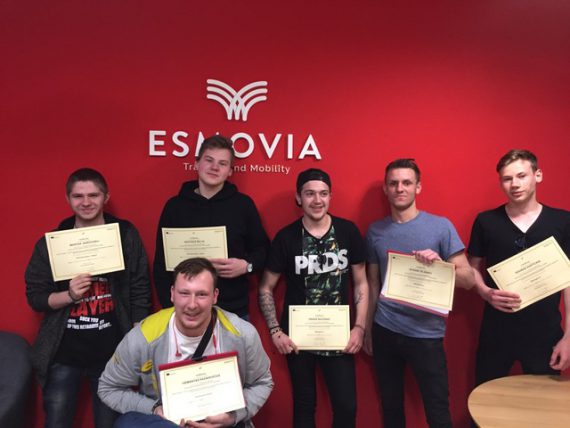 From 10th of February to 1st March 2019, ESMOVIA have had the pleasure to host mechatronic students from Elektrenai Vocational Training Centre in Lithuania. The project "Panorama of EU skills" (No. 2018-1-LT01-KA102-046668) was funded by European Union under Erasmus Plus Programme.
During their stay in Valencia, Lithuanian students have improved their professional skills and competences through internships in companies. The group experienced a real work environment and learned to adjust and maintain automatic mechatronic systems of manufacturing.
Moreover, students were introduced to the city of Valencia, visited City of Arts and Science and attended a FC Valencia football match.
Living in a foreign context allowed the participants to improve important transversals skills, such as adaptability, communication, self-confidence, initiative and autonomy. Recent studies shows that all those skills are very much appreciated by employers, making Erasmus+ the best way to be more competitive in the labour market.