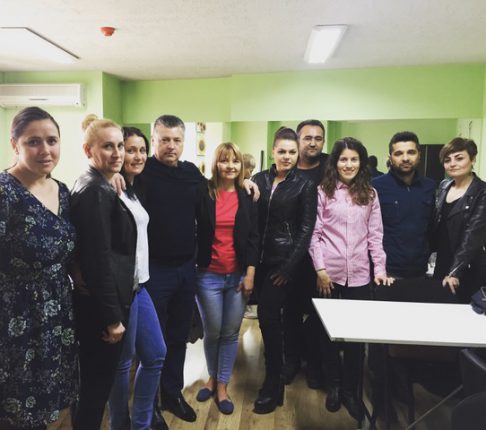 From the 1st until the 6th of April part of Esmovia's staff participated to the second event within the KA2 Strategic Partneship project OPEN – Opportunities in the puzzle of ethnic needs held in Sofia, Bulgaria.
OPEN started on the 1st of September 2017 and is a 3 years project with partners from 3 countries: Turkey, Poland and Spain and lead by the Bulgarian Primary School "St. Cyril and Methodius". The aim of this strategic partnership is to create innovative products that can be introduced inside the classroom in order to give an effective answer to problems such as: integration difficulties, language and cultural problems, high rate of early school leaving (ESL) among disadvantaged students.
During the 4 days spent in Sofia a training on G suite was organized by the main applicant of the project. The rest of the partners were also involved in one of the sessions as they presented their learning experience in the field of early school leaving and disadvantaged  students  such as migrants or Roma minority. The participants got familiar and analyzed the different digital methods and tools used by the partners inside the classroom in order to face and solve the language and cultural challenges.
In the training participated 3 staff per partner, mainly teachers.  Around 15 Bulgarian teachers took part in these 4 days training improving their computer knowledges and more specific the use of G suite in the classroom.
During the stay in Sofia the partners decided as well the next step of the project, that will be held in Ankara, Turkey.
We will get back with more info about the OPEN project further on.
See you in Ankara!