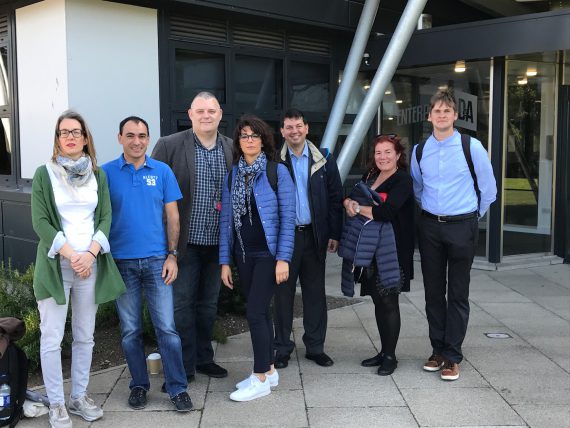 During 17 and 18 July has taken placed in Dundee (UK) the second meeting Erasmus+ KA2 project Work Based Learning – WBL 2.0.
The project is promoted by ESMOVIA in collaboration with different European partner such as Pixel (IT), Confartigianato imprese Bergamo (IT), Epimorfotiki Kilkis (GR), Dundee and Angus College (UK) and eMundus (LT).
During the meeting, the main activity was around the intelectual output 1 results, a repository of e-learning video lessons and interviews with experts. The different partners presented the work done so far and improvements were discussed in order to guarantee the final quality of the products.
It was also presented the platform for the organization of transnational internships, the planned activities, the expected results and the general guidelines to be followed by all partners.
There was also time to share results of different partners concerning the dissemination of the project as well as exploitation of the products.
More information in: https://wbl.pixel-online.org/