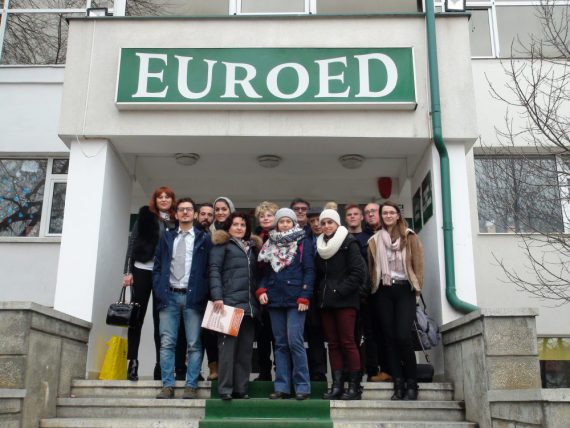 From the 8th to the 9th of December, the kick-off meeting of "We Welcome Work" project took place in Barlad and Iasi (Romania).
The project aims at providing young people with non formal education opportunities to support their transition from school to the job market and achieve a better match between skills and companies' needs.
To achieve this goal, organizations from Romania, Spain, Italy, Cyprus and Germany will be working, in the next 2 years, to create digital interactive training and evaluation tools for VET students and teachers/school councillors, respectively.
The main innovation will be the creation of a job simulation programme by which VET students will be trained online in order to practice, improve and acquire transversal and technical skills in several professional sectors.
The promoter, Technical College "Alexandru Ion Cuza" and EuroEd Foundation hosted the meeting in Barlad and Iasi. Teachers and students of the college welcomed us with traditional dancing and theatre performance and also gave us a demonstration of their school and extra-curricular activities.
During the meeting, partners have reviewed all the main project's phases, agreed on strategies for the development of the outputs and established next deadlines.
And, as usual, we also had the chance to break the ice and set the base for a fruitful cooperation!