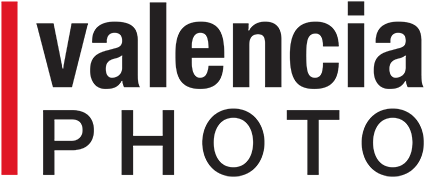 Valencia is a city full of events, where you can never get bored during your free time! The cultural agenda is continuously growing, surprising local and turists with its long list of options!
Today ESMOVIA presents you the new festival that just started in Valencia and which ESMOVIA supports as official sponsor: Valenciaphoto – the International Festival of Photography and Debate organized by Espai d'art fotogràfic that Valencia is hosting from the 15th of September until the 6th of November 2022, an event aiming to promote culture, creativity and the development of artists.

The idea behind this important international photo festival is to create a meeting place for photographers, lovers of image, historians, gallery owners and editors, among other professionals and to give free access to art to all the people visiting Valencia. The objective of the festival is to offer, through image, different points of view and ways of understanding the world we are living in and that we can all see that it is constantly changing.
Valenciaphoto is structured around three main axes:
International:

during these days Valencia will connect Northern and Central Europe via photographers, theorists and photography festivals.

Guest country in 2022 edition: Lithuania. A Ukrainian photographer has also bee invited to support the current situation

.

Recovery of heritage: Each edition focuses on one of our local photographers. This year the work of López-Egea will be shown to the public.
Education: Photography-art dissemination program aimed at university and high school.
During the opening week (15-18th of September), prestigious building will open their doors to share culture with you all:

La Llotgeta
Edificio de Correos (the poste office building)
La Nau
Rector Peset Wall Room
Espai Street Gallery
Pilar Faus Public Library
Agora building in the Plaza del Ayuntamiento
Town Hall Square
Plaza de la Reina
Check the official programme and start your cultural tour!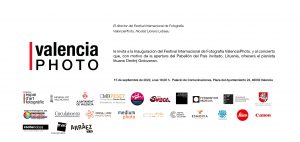 Foto source: https://valenciaphoto.es