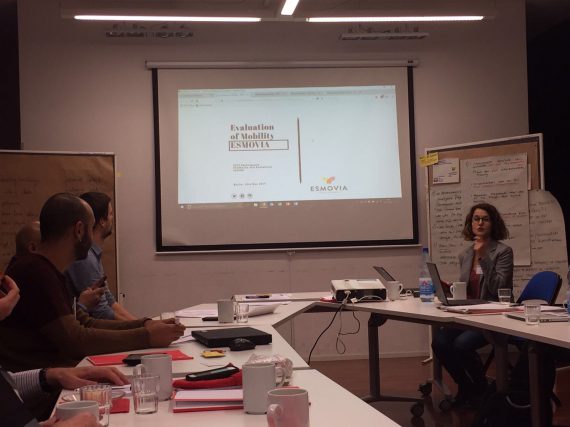 Berlin, 21st-22nd Nov 2017
Last 21st and 22nd November, ESMOVIA took part in the Evaluation and Project planning meeting organized by our partner Arbeit und Leben DGB/ VHS Berlin- Brandenburg in the German capitol.
In the agenda: the evaluation of 2016/2017 mobility cooperation, the presentation of partners' experiences in strategic partnerships and the definition of guidelines for a new collaboration within a KA2 project focused on the enhancing of Arbeit und Leben's EVST- platform.
Our intervention was based on the experiences and feedbacks of Arbeit und Leben participants in Valencia  during this year. Furthermore, in order to share good practices in the evaluation process, we introduced our Monitoring, evaluation and certification protocol, which foresees the participation of all the actors of the mobility (trainee, hosting company and ESMOVIA's tutor) during all the different phases of the project. Finally, we presented our assessment and certification tools such as the Initial evaluation form, the Participant and Company final evaluation form, the certificate templates, etc.
The meeting ended with an interesting exchange of ideas and proposals within the partners for a future cooperation in a new transnational project.