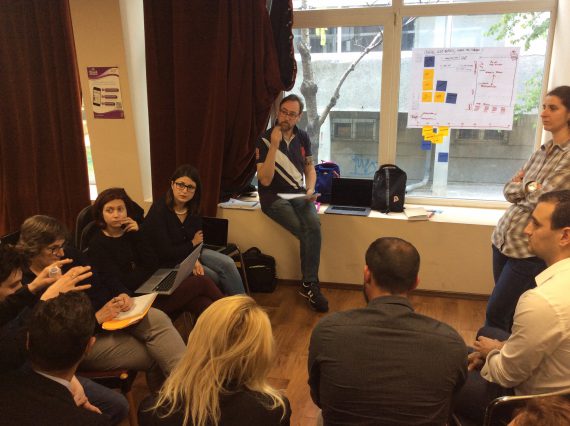 On the 11th and 12th of May we took part to the 3rd Transnational Meeting of the KA2 Erasmus Plus project "The European Gateway", in Varna (Bulgaria).
The meeting was a chance to keep track of the overall progress of the project as well as of the activities and the results produced by the project partners so far.
As usual, the meeting was also a space for planning together future steps and for working in a collaborative way in order to design the training course for companies and trainers that are willing to participate in VET mobility experience, and to set a common framework for the VET students mobility that will take place in all the participating countries (France, Spain, Italy, Bulgaria and Greece) in the upcoming months.
The meeting was also attended by other key actors, directly involved in the project, i.e. companies that host VET mobilities or are interested in doing that, trainers and VET students.
Thanks to their contribution in terms of feedbacks, suggestions and fresh ideas, we are able to adjust planned activities and products to real expectations, thus increasing the effectiveness and impact of our project.
The meeting also provided an intercultural space for sharing experiences, mutual knowledge and networking!
To have more information on the project click here: https://www.esmovia.es/portfolio-posts/the-european-gateway/
Follow the project news on Facebook: https://es-la.facebook.com/theeuropeangateway/