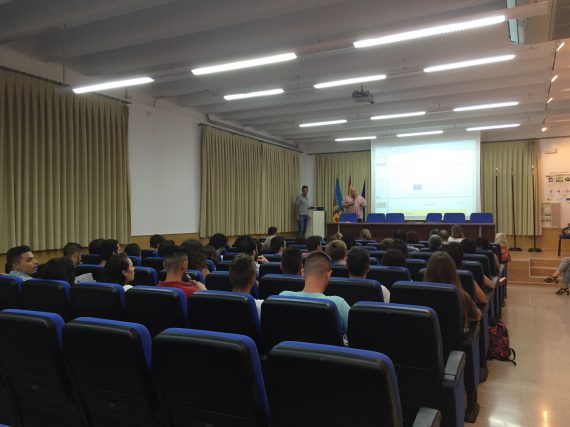 Last 13 June, in collaboration with Vocational Education School CIPFP Ciudad del Aprendiz, ESMOVIA have organized the dissemination event of our project Erasmus+ Building Bridges Between Education and Employment.
Thanks to this project, promoted by ESMOVIA, 60 Valencian students from Kitchen and Outdoor Sports sectors have done an internship of 1 month duration in different European countries.
Participants have done a linguistic preparation and have received certificates with their language level as well as from their hosting companies and Europass certificate with competences acquired.
During the dissemination event, participants in the mobility have had shared their experiences, feelings, fears and joys to the rest of beneficiaries of the project and other students encouraging them to take part in this kind of projects.
From ESMOVIA we are very proud of these first 60 outgoing students that have had the opportunity of becoming more Europeans.
More information on the project can be found here.