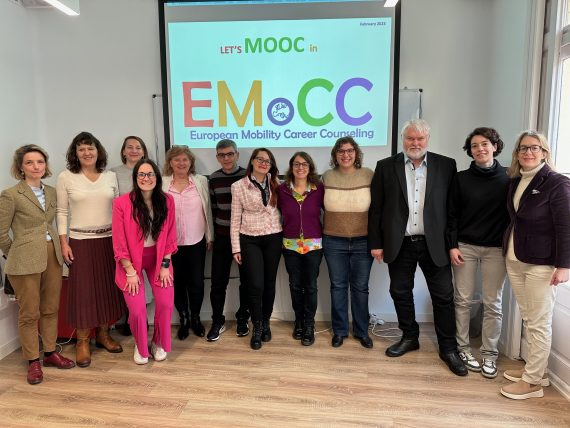 ESMOVIA and partners started the month of February off strong with our LTTA event (Learning, Training, and Teaching) hosted here in Valencia, the week of February 7th to the 10th. This event was part of our European Project EMoCC – European Mobility Career Counseling project which focuses on giving career counselors support in their jobs and new resources to use with their clients.
This project aims to both understand and stimulate, job mobility experiences within the European Union, with the overall outcome being the construction of two different MOOCs (massive open online courses) addressed to career counselors:
MOOC 1 on Career Counseling
MOOC 2 on European job mobility
During this dynamic event, each partner, based on their expertise, gave mini speeches on different topics related to the brainstorming and design of MOOC 2. Topics discussed were basic mobility knowledge and competences, awareness of diversity, cross-cultural capacities, social inclusion and legal aspects, within both the migrant and non-migrant populations.
Through discussion and direct practice of some of these techniques, we are one step further in our project, and happy to share it directly with you.
More information on EMoCC project can be found in https://emocc.eu