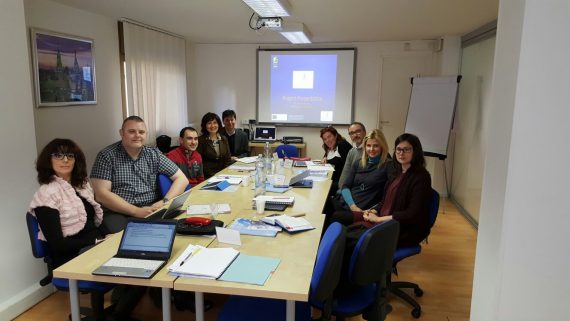 During 20 and 21 of January has taken placed in Florence (Italy) the kick off meeting of the Erasmus+ KA2 project Work Based Learning 2.0.
The project promoted by ESMOVIA in collaboration with different prestigious European partner such as Pixel (IT), Confartigianato imprese Bergamo (IT), Epimorfotiki Kilkis (GR), Dundee and Angus College (UK) and eMundus (LT).
During the next 2 years we will be developing a repository of E-learning Video Lessons and interviews about web design and social media market delivered by managers and experts.
Also an online platform for the organisation and management of virtual internships will be set up as well as easy-to-use guidelines and tools for the organisation and management of international placements.
The project website will be available in the next month and will be used to inform about project development as well as to publish the project results.
More information on the project can be found in https://www.esmovia.es/portfolio-posts/work-based-learning-2-0/