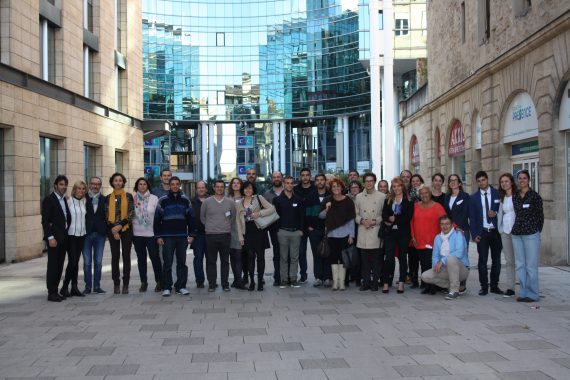 First meeting of the Erasmus+ project "The European Gateway" has taken place in Bordeaux from 26 to 28 October 2016.
During the next 3 years, 7 partners from France, Italy, Greece and Spain will collaborate with the aim of improving the quality of training offer, especially through international mobility.
Promoted by Fédération Régionale des MFR Aquitaine-Limousin, the project aims to develop innovative approaches and promoting the exchange of good practices about mobility among companies. The project also conceives transnational mobility as a tool to transfer, through trainees, effective and innovative working practices from one company to another.
This first meeting has given to all the partners the possibility to know better the project, the procedures and the activities foreseen. We have had also the opportunity of knowing each other better :-).
More information on "The European Gateway" in https://www.esmovia.es/portfolio-posts/the-european-gateway/ and in the next months.
Stay tuned!